Park Hotel Group, one of the Asia Pacific's most established hospitality groups, has commissioned noisycrayons to launch ICONS OF SG – THE CHALLENGE, a nationwide digital-social media campaign to celebrate Singapore's 50th birthday.
Singaporeans and travellers in the Asia-Pacific region are activated to celebrate the colourful past and present of the city they work and play in, with a hard-hitting dose of fun and intriguing trivia.
As part of the Challenge, users are invited to identify iconic local food, places, people and games to earn gold coins which can be used to earn opportunities to play tikam-tikam and be rewarded with more than 50 different types of experiences at Park Hotel Group's 3 properties in Singapore. Rewards include Presidential Suite stays, all expenses-paid dining for parties of 8 and complimentary nights.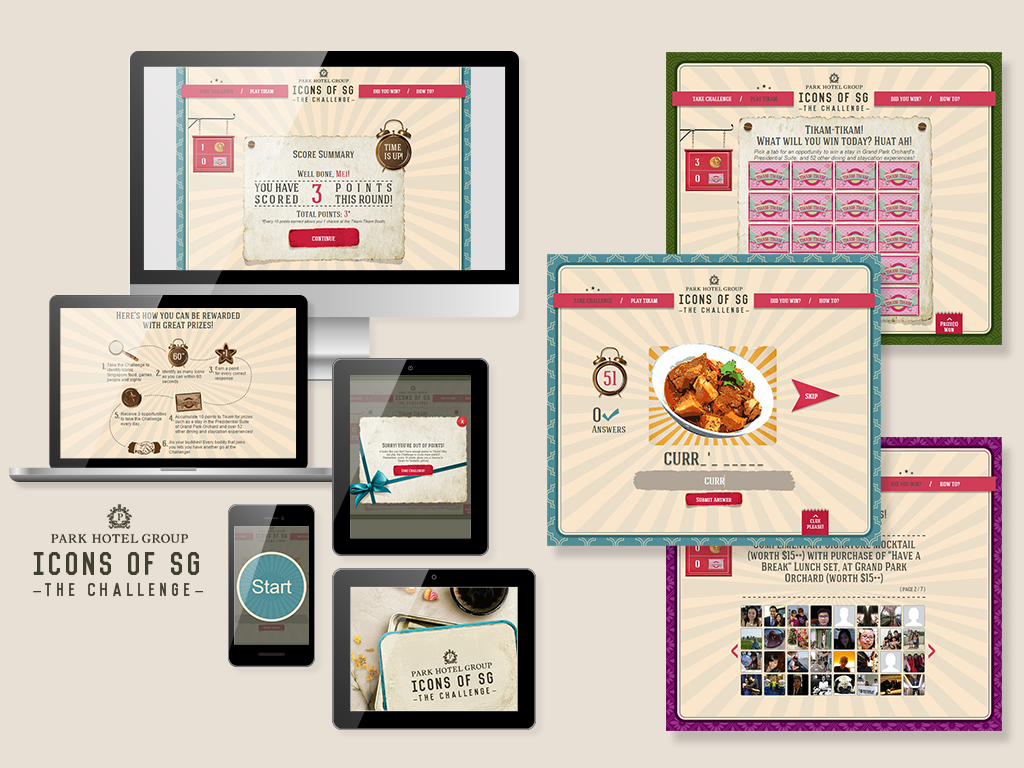 Within a week of launch, more than a thousand Singaporeans have taken the Challenge to identify their icons of the city they love.
"For the Singaporean who holds fond memories of the growing up years and the Visitor who is curious about what our city offers."