Brands that run engagement initiatives on Facebook have been caught in a bind somewhat: develop a highly customised Application that puts the audience through an immersive rich-media experience or take the more economical solution of running contests on your timeline?
In the last 6 months, we have implemented concepts and solutions that mainly straddle between the two. So, we decided to put together a quick analysis to discuss the merits of implementing incentive programmes and contests via an Application, as compared to running them on your Facebook Timeline.
The findings are drawn from actual experience and observations from the many campaigns that have come through our minds, and hands. Let the numbers speak for themselves.
Acquire profiles (including contact information) of thousands of consumers with an Application: Applications deployed on Facebook allow users to grant you access to contact information (including emails). Repeat-engagements can be made with your consumers directly without the need for additional paid advertising.

Conversely, a contest you run off the timeline of your Facebook page usually only allows you to collect information from winners (which are usually few in numbers).

Numbers matter: On the average, we acquire more than 2,000 email addresses and phone numbers per campaign, many times more than what we can collect from 5-10 winners for a contest held on the Timeline.

Likely to like on an Application: We are able to drive fan acquisition through a carefully-designed and creatively-worded Prompt-for-Like page that wouldn't be possible if we use the Timeline to run a contest.

While the 'like' action can no longer be enforced on a customised Application, the Prompt-for-Like page can be incorporated as part of a mandatory flow to nudge your audience to like your page as they interact with you.

Numbers matter: The 'Prompt-for-Like' page on a typical Application earns us 85% more new fans than Contests on the Timeline. On the contrary, the 'like' action cannot be integrated within overall user experience and therefore does not facilitate fan acquisition.

An Application enables referrals with scale: We are able to achieve a sizeable number of successful referrals to a campaign by incentivising shares and invites that can be tracked. The Application is able to present participants with functions to automate sharing via Facebook and other platforms such as Twitter, and even allow for distribution of user-specific links. The influence of each participant can then be tracked accurately from the number of successful referrals he or she has made.

Conversely, referrals made from Contests on the Timeline are almost impossible to track for success. Any form of tracking is usually manual and not feasible.

Numbers matter: The average referral rate of a campaign conducted via an Application stands at 8.2%; while successful referrals from Contests on the Timeline are un-trackable.

Enriching experience and interaction: Through an Application, we are able to customise experiences for the audience and deliver richer interactivity for the participant. This means users are able to take virtual actions that bear more contextual significance and relevance to the brand. For example, a sports apparel brand can have the audience shoot balls into a basketball hoop to win rewards.

Comparatively, the Timeline and its 'Comment' function do not allow the audience to interact with similar context or richness.

Numbers matter: 69% of users believed Applications offer a more pleasant and enriching experience than the one-dimensional 'Comment section' on the Timeline. Customised Applications are also significantly less intrusive than having the user leave public comments on the Timeline.
Additional Insights, Data Analysis and Visual Communications by Reuben Soh and Yodorin.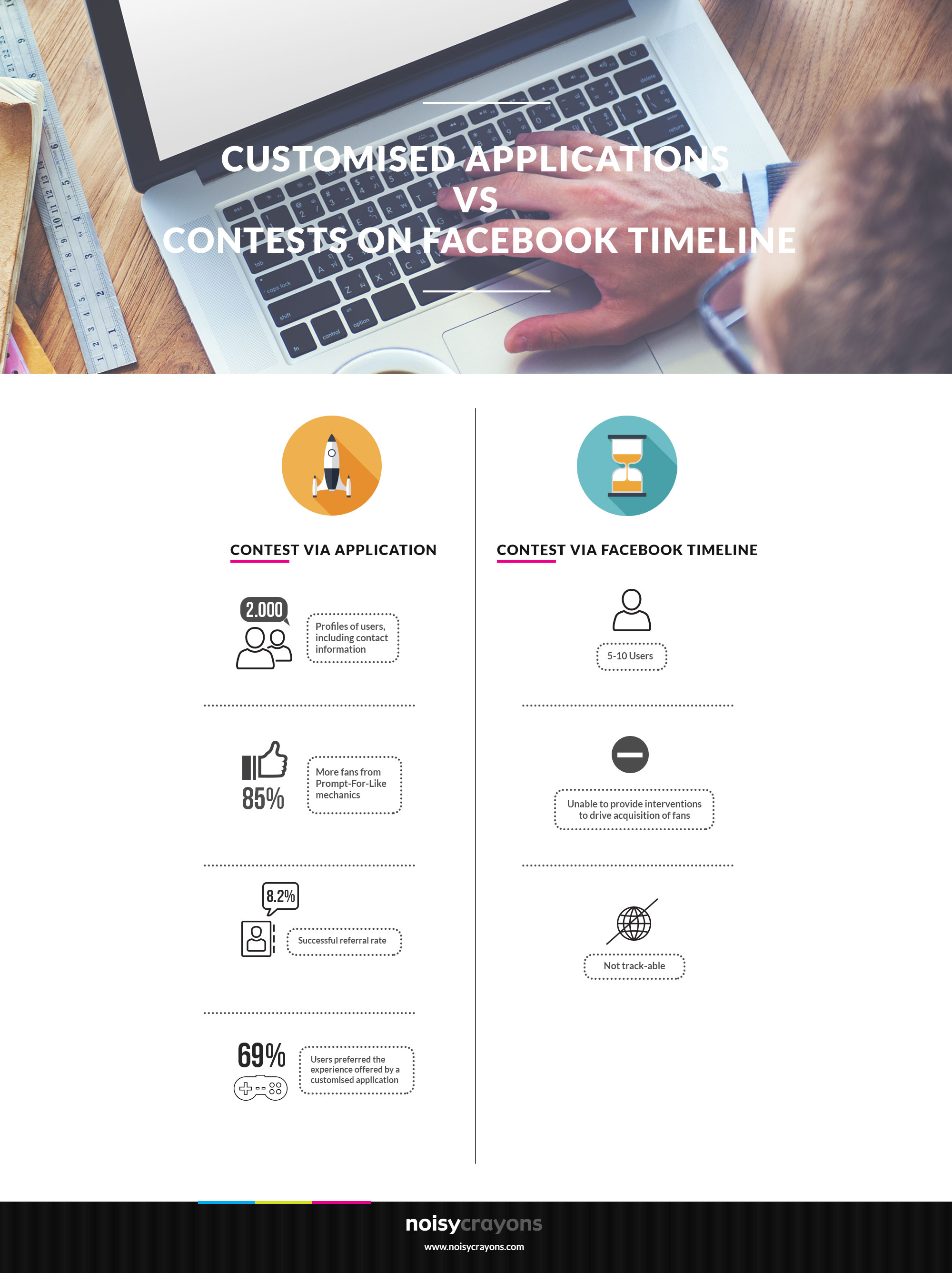 Illustrated Example : Customised Application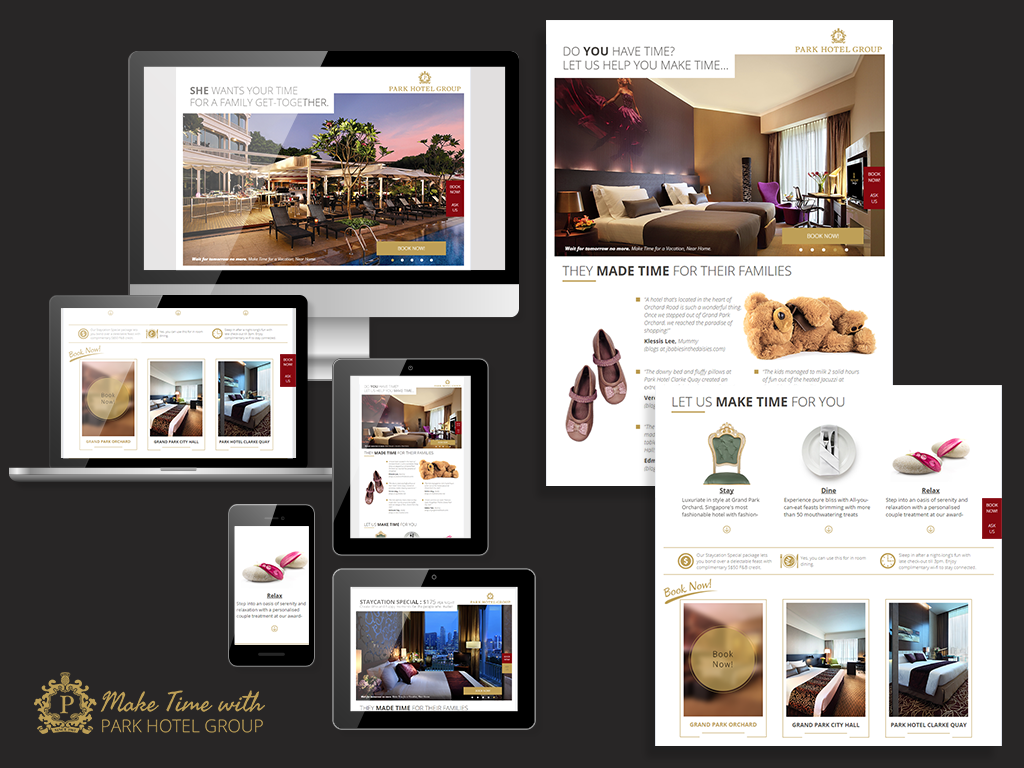 Illustrated Example : Contest on Timeline