By Jasmine Chan, Reuben Soh and Yodorin.
Park Hotel Alexandra has commissioned noisycrayons to launch TRAILS OF ALEXANDRA, an interactive, discovery-oriented campaign on social media to celebrate its official launch on the 4th of November.
An interactive map built specifically for the campaign invites guests from Singapore and the region to explore the best kept secrets in iconic spots around Park Hotel Alexandra, such as Alkaff Mansion, Gillman Barracks, Kent Ridge Park, HortPark and the likes.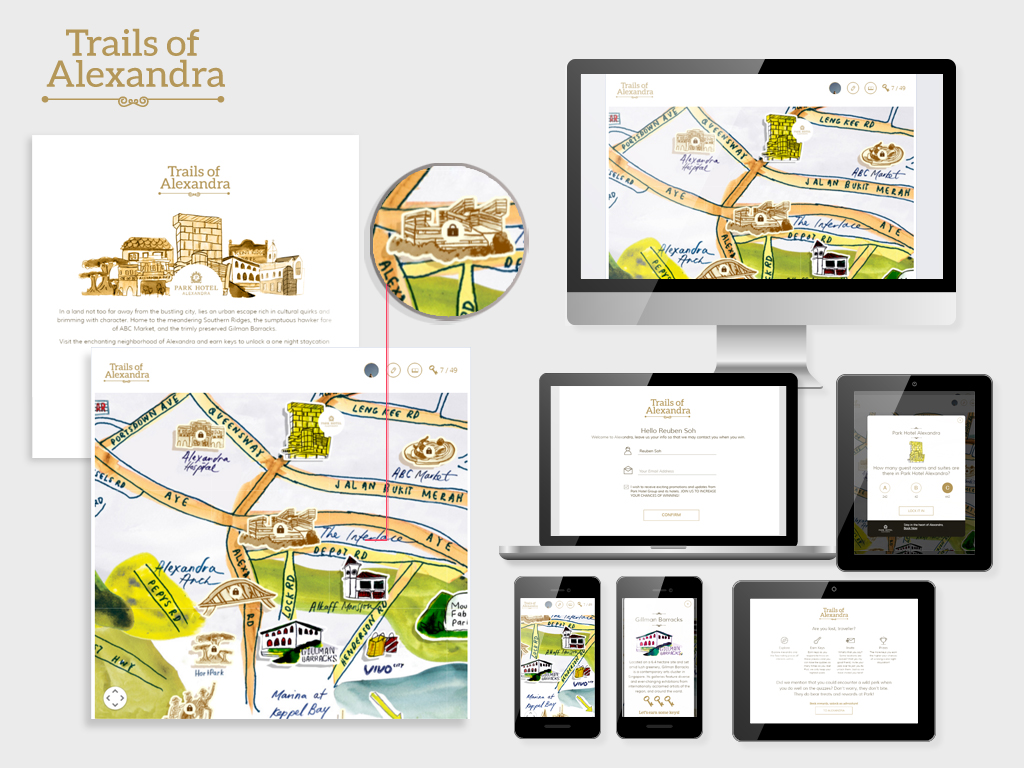 Presented in the form of trivia, guests are invited to start on an explorative quest by answering informative questions in each icon. A total of 49 keys are available for unlocking within the 16 iconic places in Alexandra.
When guests score well on a quiz, they will have the chance to unlock a Free Club Upgrade to Deluxe Room booking or 20% off Adult Dinner Buffet at The Carvery and Cocktails at Aqua Luna.
Guests who complete their quest of collecting the total of 49 keys will stand a chance to win a one night suite stay at Park Hotel Alexandra.
The 442-room hotel hopes to share the joys of their launch and allow users to gain valuable informative experiences of different locations around the neighbourhood, to Singaporean and visitors. The campaign runs on social media and mobile devices, allowing greater interactivity and ease of play during commute.
"Discover Alexandra with us today."
The Trails of Alexandra is a collaboration between Park Hotel Group, Park Hotel Alexandra and SPH Magazines affiliate, noisycrayons, to forge meaningful digital relationships between the brand and consumers.